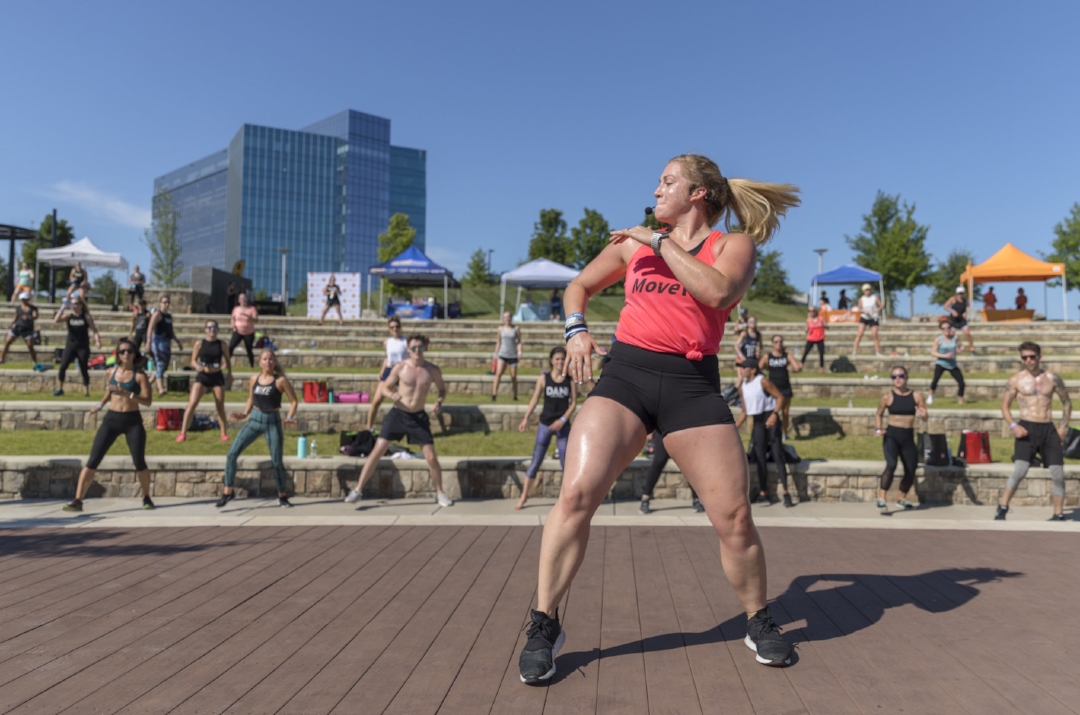 Meet our newest Float Nashville ambassador, Dani D of Dani D Fitness. Dani has recently added floating to her arsenal of tools to support her pursuit of healthy, holistic living.
Dani shared her purpose with us, "It's time to change the situation, time for the mindset to change and time to do it together. I want you to understand that you can accomplish your goals and feel comfortable in your body by committing to living a healthy, holistic lifestyle. The confidence you might not have felt in years, or maybe ever, is within your reach - you just have to grab it. I am not just a trainer. I am the example of what determination and what continuing to fight for what you want looks like. Life is too short to be complacent and unhappy - you have one life so time to start living it to the fullest!"
Dani started teaching group fitness six years ago, and has created unique and fun formats for pop up events and weekly workout classes ever since.
Dani's journey of becoming a certified trainer is a personal one. After experiencing years of negativity and judgement from others on her body, she was determine to take action and control over how she felt. Today Dani's mission as a personal trainer is to help others reach their goals, whatever those look like, and to ensure all her clients feel loved and cared. She has taken any negativity and turned in into positivity, and she hopes her clients, present and future, feel that when they are with her. Dani primarily trains and teaches group fitness classes at Ignite Fitness in Brentwood, TN.
This fall, Dani will be popping up at different fun, unique locations to bring her MoveFit format to the Nashville and Murfreesboro areas. MoveFit is a dance fitness class like no other, and is centered around the notion that moving your body can be fun, empowering and challenging. When the lights come on and the beat drops, the MoveFit party begins. Don't miss a chance to try this out - you will not forget it!
Additionally, Dani is a fitness event coordinator and creator of "Find Your Fit," an annual health and fitness event designed to bring together the community over workouts, health demos and of course, fun. She loves putting on big events to raise money for her chosen charities and bring participants, instructors, sponsors and vendors all together for a variety of fitness events they'll never forget.
Make sure to check out the many opportunities Dani has to offer to live your best and happiest lifestyle. "Fight for what you want and get your movement in" all while loving your body.
Float Nashville is very excited to partner with Dani and spread the good news about living your best life and loving yourself!
Please visit Dani's website, Dani D Fitness, for more information about events, pop up MoveFit events and social media information
Click here to check out Dani D's Event Page on Facebook